Profiles In Success



No matter how hard life gets, there's always liberation.
Music broke Michael out of his gang life, and gave him the life he has today.

LOM Staff Reports - Amanda Pande Monium

Michael Flores needed a way out. Involving himself in the East Los Angeles gang life that landed him in jail, he realized that he needed an escape. Angry at what his life was becoming, he needed something to get him out. His parents having to move away and be disappointed that he didn't go with them, he needed that something. That something, was music. Little did he know that a simple listen at a young age would be what he needed that would change his life forever.

At 13 years old, Michael was outside with some friends and heard music coming from a house down the street. Curious to find out what was going on, they went to check it out. There was a party going on at a nearby house, and the DJ inside was playing "Blue Monday" by New Order. One night, the resident DJ, DJ Pebo Rodriguez, came out and took Michael inside for just two minutes. In just those two minutes, Michael knew he wanted to become a DJ.
Eventually Michael got a spot as a mixer for LA's notable Power 106, home to "Big Boy's Neighborhood Morning Show" and of course Big Boy himself. The rest of his life would be filled with successes in the music industry.
At 21, he produced a freestyle record that got signed to a label in Canada. He then started his own record label and got it to be one of LA's prominent Hard House labels. He produced mix compilations for several record labels from Universal for a Latin compilation to remixing Donna Summer for Disney. He worked with Justin Timberlake, Linkin Park, Artie the One Man Party, & El Presidente. He acquired multiple residencies at the hottest LA clubs at the time, working alongside the best in the business such as Richard "Humpty" Vission, The Baka Boyz, DJ Enrie, Tony B!, Joeyboy, DJ Wicked, Mambo, J Scratch, and more.
His music has been featured on HBO's Queer As Folk, Beverly Hills 90210, MTV's The Blame Game, and HBO's Loco Slam. Michael still wanted to achieve more, and he had a friend that worked at Warner Bros. Records that helped him get into the Warner Bros. film lot. He started from the bottom; he swept the floors and drove around the lot picking up trash. He shared, "From being on top of the world with Power 106 and my music production, to sweeping floors at the WB, getting onto that lot was another accomplishment, and started my next career."
Michael is currently working on a documentary/film called, "LADJ! The LA Story of Hip Hop & EDM." It's an explosive story about the controversial DJ culture that started in the Latino and African American neighborhoods of Los Angeles in the 1970s and 80s. DJ's such as Egyptian Lover, N.W.A.'s Arabian Prince, and Victor Flores share their untold stories. The film also takes a look at the rave culture, how it started in warehouses in Downtown and East LA and moved to super clubs in the 1990s, and being the driving force that launched today's biggest electronic dance music festivals such as EDC and Coachella. Why do so many global DJs looking for fame and fortune migrate to Los Angeles? All of that and more will be answered once LADJ is released. The release date is TBD, as some high profile names are looking to executively produce the project.
Michael Flores found his way out. No matter how hard life gets, there's always liberation. Music broke Michael out of his gang life and gave him the life he has today.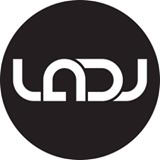 Photo Credit: Michael Flores
Photo Credit: Michael Flores
Michael smiling for the camera

Michael Flores in Los Angeles

LADJ - The story of hip hop and EDM in LA.