STLien raps faith to uplift youth
Stephon "STLien" Greenlee is a rapper who uses his gifts to bring light to the youth of the world. Growing up in the inner city streets of South/West St. Louis, he was exposed to gangs, drugs, and poverty. Stephon was raised in a single parent home with his mentally ill mother who, despite illness, was able to raise him and his older brother and sister. Without a steady father-figure, he looked to television for role models. Eventually, he began to rebel against his mother, smoke weed, self-mutilate and contemplate suicide. His struggles continued into his early-20s when daily prayer, Godly fear, change of surroundings, and applied reading and learning gave him perspective of purpose as a believer in faith.

Through his struggles and realization of faith, STLien relates with youth of today's society. "I feel that the... issues the youth face all fit under the umbrella of social connection. The idea of feeling accepted by others," he expresses in an interview via email. "Social media has caused us to create an idol from it thus esteeming what others think about us over our self-perceived identity." Using rap music he focuses on the principles of not being ashamed of The Gospel of Christ. He continues, "It is my prayer that the youth be delivered from people along with their perceptions in such a way it enables them to embrace who they are."

Sonderegger aims to unite communities, audiences through music

Singer/songwriter and worship leader Mike Sonderegger had a divine dream to help heal and unite our broken, divided country and world by sharing love through music and bringing people together through what has become The Love Your Neighbor Project. A crowdfunded resulting EP has realized the original dream by reaching 54 countries around the globe. "It has been really wonderful to see and hear how our music, especially our song "Love Your Neighbor", has been reaching people and helping others in our community and world," Sonderegger states. Touching local communities with a sold out show at TheWildey Theatre in Edwardsville, IL, The Love Your Neighbor Project continued outreach with performances including appearances on The Thread STL on FOX2, The Pascal show and Metro Community Church.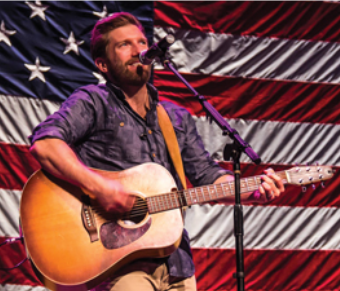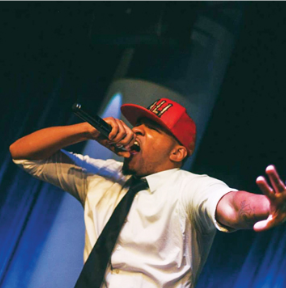 Outside of The Love Your Neighbor Project, Sonderegger has also spent time playing dueling piano bars and supporting artists such as Anthony Gomes, Shannon Nicole and the Well Hungarians. "Playing in bars, churches, clubs, etc. has led me to believe…music has the ability to bring people together...anywhere," Sonderegger stresses. His experiences lead him to believe that spiritual experience doesn't need to be in a church. Instead, there is one defining element that music brings to the listener, no matter the venue. He continues, "[Music] can help heal and comfort. We aren't that different. We all need love. No matter who you are, where you are, what you've done, love can change everything."
The Love Your Neighbor Project music can be found on iTunes, Apple Music, YouTube, Deezer, Amazon and Spotify, where they reached people in over 900 cities in 2018 alone.
Photo uased with permission
Photo uased with permission