Hurricane Ruth, Saint Louis Blues Artist



Hurricane Ruth is a metropolitan St. Louis resident and a local legend with a voice and a passion that refuses to quit. Ruth LaMaster was given her Hurricane moniker from belting up a storm despite her small stature. Her talent has put her on stage with blues masters like John Lee Hooker, B.B. King, Willie Dixon and Taj Mahal and rock royalty like Heart, Joan Jett and the Blackhearts, Judas Priest and Steppenwolf. LaMaster was a local staple on the scene decades ago and has come back in full force and with even more character to her credit. Working under contract with the Nashville-based Galaxie Agency, Hurricane Ruth is seeking to become a go-to name in blues vernacular. Bringing her own songs to Nashville to record with Grammy-winning producer Tom Hambridge and having enlisted some of the top blues players today, LaMaster released "Ain't Ready For the Grave" in 2017. Hurricane Ruth is scheduled for a big showcase in the International Blues Challenge at B.B. King's in Memphis on Feb. 2nd of this year.

Jarmel Reece, Saint Louis Hip Hop Artist



Jarmel Reece is a St. Louis emerging, community-forward MC with lyrics promoting positivity and social change. Reece's style is equal parts Midwest, Down South and East Coast flow and doesn't rely on vulgarity to get the point across instead using catchy one-liners with self-explanatory concepts like "Chess Not Hangman" and "the Best Hood Father Hood". Reece is working alongside Grammy Award Winning/Multi-Platinum Producer SHAM from Trak*Starz who produced household names like Chingy, Ludacris and Janet Jackson to develop concepts that are fresh and well-constructed to influence a nation and a generation. In an often over-glamorized rap music world, Jarmel Reece bringing insight and wisdom with creative flow that will still appeal to even the most die-hard hip-hop purist.

Final Drive, Southern Groove Thrash

Metal



Final Drive are a St. Louis based five piece band who have built a broad and loyal fan base by building a vehicle to success that runs like a muscle car: classic design, straight-forward features and plenty of power under the hood. Self-described as Southern Groove Trash Metal, Final Drive give salute to their predecessors and influences with a sound that will fit in any record collection next to Pantera, Slayer and AC/DC. A dedicated and hard-working group, their passion can be seen in the title of their fourth album, "LIFESWORK". Having toured for two years in support of LIFESWORK and after taking on over 200 different stages in the process, Final Drive have built a fan base that is not only digesting their music they are hungry for more. This became apparent in February 2017 when Final Drive released "DIG DEEPER" after being crowdfunded by intensely loyal fans through their Kickstarter account. DIG DEEPER debuted at #2 on the Billboard Heatseekers in the West North Central division and in the top 10 in the Mountain and South Central divisions. The band had poured out their "life's work" to their fans and the fans asked them to "dig deeper" and explore themselves further.
Touring to support DIG DEEPER a year later, Final Drive has dates across the country including the famed Viper Room in Los Angeles in late January of this year. With a steady schedule it should be easy to catch them live within a reasonable distance of any hometown. Their last St. Louis date was at the end of December at the Firebird as a sort of holiday present to their hometown. By the time Final Drive roll back through town they will be road worn and polished even more and it will be the perfect opportunity to see what a legion of hard-core devoted fans have already branded as their own.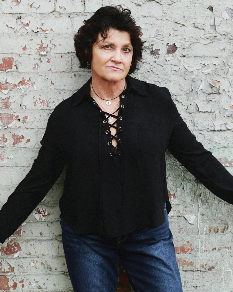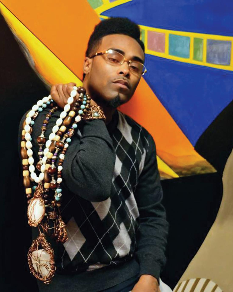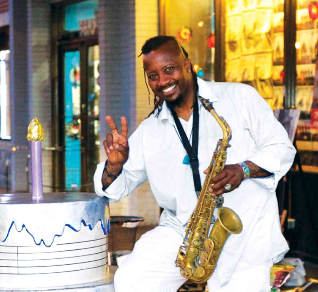 Raven Wolf C. Felton

Jennings

II,


Spiritual Jazz Artist, Producer and instructor
You already know Raven Wolf. Standing in front of Vintage Vinyl with the sound of his saxophone wailing echoes down Delmar Boulevard, you recognize him either by face or sound. You either found the experience incredibly natural and walked by casually or you were struck by the juxtaposition of spiritual melody versus the din of the bustling street and stopped to listen closer. Either way, Raven Wolf invites you to delve further into his world he calls "Spiritual Jazz…in the St. Louis Tradition."
Raven Wolf believes in the healing, spiritual power of music and takes it upon himself to nourish St. Louis one spot at a time, holding down a prominent street corner and breathing new life into the city. A multi-instrumentalist, he chooses from saxophones, orchestral flute, Native American-style flute or hand percussion to weave a tapestry of sound that emanates from the heart and seeks to bring forth peace, beauty and emotion.
.

Eric Ziegler, St. Louis' Country Music Connection



Eric Ziegler is a singer/songwriter from Southeast Missouri that has been taking over the St. Louis market in an almost overnight fashion. Ziegler's high school band was signed when he was 18 but the dream left as quickly as it came as tastes changed in the market. Growing up listening to country music, Ziegler started writing songs that resonated with his upbringing liberating himself from the fickle styles du jour so common in today's music. Creating a fiercely personal writing style, Ziegler named his EP "My Life" to introduce the audience to his brand. Crowd reaction to the EP was almost an overnight success with the YouTube video for "Who Needs Wings" getting 20,000 views in an astonishing three days. Christopher Tailsman from Goldenrod Records applauds Ziegler by labeling this achievement as "making him the first country music artist in history to have reached this level at this rate". Ziegler is taking his music directly to the masses by making his way across the country with shows ranging from San Diego to Pennsylvania in about a month distance from each other.

Beth Bombara
Singer, songwriter and musician
Beth Bombara is a St. Louis transplant and independent singer, songwriter and musician.
Since moving here from Michigan in 2007, Bombara has released six recordings in the Americana vernacular. Having taken piano lessons since the 3rd grade, she became interested in guitar right before high school and has used it as her primary instrument ever since. Bombara's writing blurs the lines between folk and rock but has enough pop sensibility to garner interest nationally and internationally.
Having played 22 states and driven through every other state but four, Bombara has found enough success to lift her out of the U.S . with upcoming performances in Glasgow, London, Brighton and Manchester. A solo act, Bombara often plays as a duet with musical collaborator and husband Kit Hamon but is still billed eponymously to keep the focus on her stripped down and intimate yet insightful writing style. Bombara has also played to an audience of over 10,000 at the Whitaker Music Festival at the Missouri Botanical Garden.
.

Elliott Ranney
Singer, songwriter and musician
Elliott Ranney is a St. Louis based singer/songwriter and fingerstyle guitarist with a musical style that is like an island breeze. Elements of Bossa Nova, Samba, cool jazz and folk appear in Ranney's compositions as he balances between intricate nylon-string guitar parts and laid-back vocal passages. A guitarist with 50+ years of experience, Ranney spent time as a cook/baker in the US Navy where he first starting writing material that would eventually make its way onto his 2001 release, "An Aging Sailor's Dream."
Melodically and harmonically rich without the need for heavy instrumentation, the album stands on its own and warranted a re-release on a Tokyo-based label in 2012. A year later, Ranney followed up with "Bellevue Shuffle," a carefully crafted collection of unique songs written in the decade following "Sailor." Ranney appears at wineries, coffee shops and cafes around the St. Louis and St. Charles areas as a solo artist or leading a small ensemble.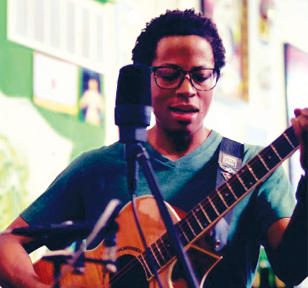 Sharon Hazel
Singer,

songwriter and musician
Sharon Hazel is an independent singer/songwriter who performs as a solo act and as the frontwoman for Sharon Hazel Township (SHT). A multi-instrumentalist, Hazel produced, wrote, recorded, mixed and played every single instrument on her 2010 release "Socrates In Urgency" but generally resigns herself to guitar playing for solo gigs. SHT is a fusion of folk, rock and blues that is voiced for the jam band vocabulary but focused more on songwriting and raw passion than the ten-minute guitar solo.
An advocate for local music history, Hazel found herself entranced by the St. Louis music scene
upon moving here from San Diego in 2015. Despite being a transplant, Hazel has become an ambassador for St. Louis. In 2016, Hazel won the International Blues Challege's Road to
Memphis competition sponsored by the St. Louis Blues Society and appeared in a major blues showcase in Memphis as the St. Louis representative. Sharon Hazel and SHT can be found at venues across the Greater St. Louis area.